Una publicación del Grupo GEOLAT --  Bogotá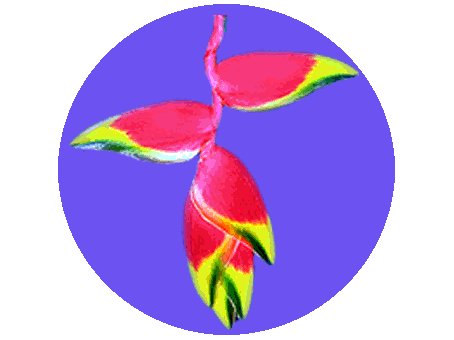 LA RELACION AMBIENTE Y DESARROLLO VISTA DESDE LA GEOGRAFIA


Autor:   Trinca Fighera, Delfina

Fuente: GeoTrópico, NS, 4, Junio 8, 2010, pp. 1-9

Publicista: GRUPO GEOLAT, Bogotá, Colombia

Resumen

Desde la llamada Revolución Industrial, la relación ambiente y desarrollo ha sufrido múltiples, y en ocasiones, profundas transformaciones. ¿Desde cuándo el ambiente se convierte en un problema? ¿Será desde el momento en el que el ambiente deja de ser una referencia inmediata para cualquiera de nosotros y se torna global? Pareciera que el mensaje fuese que después de haber 'civilizado' a la naturaleza, nuestro deber ahora es 'protegerla', pero, paradójicamente, de nosotros mismos. Ante esta postura, somos de la opinión de que se debiera asumir que aceptamos estar en igualdad de condiciones que el resto de los seres vivos y que, al igual que estas 'otras sociedades', tenemos que internalizar a la naturaleza,  pues no existe un exterior humano.  La explotación de la naturaleza no nos coloca fuera de ella: sólo nos define como una cultura particular. Las reflexiones que se presentan en el artículo tienen como eje articulador discutir sobre estas ideas, pero revisándolas desde la Geografía.

Palabras claves: Naturaleza, civilización, cultura, técnica, interacciones hombre-medio

Abstract

Since the onset of the so-called Industrial Revolution the environment-development relationship has undergone multiple and oftentimes deep transformations. When does the environment become an increasingly seriuos concern for mankind? Did that condition evolved from the epoch when the local environment ceased to be a simple relational reference to anyone´s life to instead becoming a global worrisome awareness? It might truly be that after man gradually civilized pristine nature, domestication changed into increasingly irresponsible spoilage forcing man to think and act otherwise. Namely, the man-nature relationship is to be re-defined, assigning man the role of protective agent, to paradoxically defend nature from society. Facing the need for a new role of culture, it is our opinion that time has come for civilized man to begin considering himself as no more than another species embedded in the environmental system. Just the same as "other societies" of living things do, ours must internalize nature, as there is no such a thing as a human exterior. Our very use of nature does not place man as an outsider; man merely is a product of nature  which has evolved as a particular culture-maker. Reflexions set forth in this article are grounded around the discussion of these ideas, but from a geographical point of view.

Key words: Nature, civilization, culture, technology, man-land interactions

Tipo de Artículo: Arbitrado por pares

Kind of article:   Refereed paper

Approaching geographically the environment-development relationship

GeoTrópico es una revista de acceso abierto.  Excepto en lo que respecta a materiales de terceros, o a menos que se indique en contrario, los contenidos de este sitio pueden utilizarse libremente, de acuerdo con las condiciones definidas en la Creative Commons Attribution-Noncommercial-No Derivative Works 2.5 Colombia License.

GeoTropico is a  free, open access journal. Except for third party materials and otherwise stated, content on this site is made available under the Creative Commons Attribution-Noncommercial-No Derivative Works 2.5 Colombia License.